Home > Our Clients > Client Testimonials
CLIENT TESTIMONIALS

Rich Pogue, President
Remmele Engineering
"TCA has exceeded our expectations and has the resources to implement the Lean process across multiple sites with a diverse skill base. We continue to be a reference for other prospective clients, seeking to implement a World Class Lean business practices model."
>> Read complete letter

David Blaine, Manufacturing Mgr.
Tempco Engineering Inc.
"I would like to thank John Harding and Elton Reed for the fine job they both did on the latest Kaizan Event at Tempco. Thanks to all the team members on the project. I am personally impressed with the results and again hats off to both of you."

Matt Miller, President
Playworld Systems, Inc.
"Thanks to TCA, things are going very well for us this year. YTD profits are up 37% over the previous year, inventories down 20%, lead time remains at 15 days (vs. 7-8 weeks last year) and delivery to promises exceeds 99% vs. 87% last year. All great news!"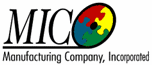 Bob Jewett, Vice President
Manufacturing Company, Incorporated
"In 1998 we realized that conventional job shop methods for manufacturing precision sheet metal products were not meeting our customers' needs for rapid turnaround and smaller lots. We formalized Lean Manufacturing (the Toyota production System) and focused everyone here toward those practices. The results have been extraordinary.
We increased productivity by over 40%, quality by over 65% and on-time delivery by more than 26%. We reduced average minimum lot size by more than 55% and average process time by 70%. Our mean throughput time used to be 53 days… it is now between 10 and 16 days for the normal order. The average economic production lot size was 200-250 pieces, now it's well under 100 pieces. During the same period we also reduced the price for nearly every part we were making.
We have put all these pieces together to provide you with World Class sheet metal fabrication so you can better control your schedules, and lower all your costs without sacrificing value. We're more nimble now, and more user friendly than ever before.

One of the principal reasons we're still playing in the Job Shop sandbox is TCA!"

Frank W. Elias, Quality Manager
Electro Energy Inc.
"We survived our AS9100 registration audit last Monday and Tuesday thanks to your mentoring and support. The NSF-ISR auditors seemed to be pleased with our management system and recommended its registration upon successful closure of a 10-point minor nonconformance. We worked the problem yesterday and submitted our disposition for evaluation — we are hopeful to have satisfactorily closed the issue to proceed with our registration.

We are pleased to have one management system that includes R&D because we are all singing from the same sheet of music. What a pleasant change from the management standards we've suffered with for so many years."
Contact Us for a Free Assessment!