Home > Practice Areas > Lean Business Practices > Facilities Consolidation Services
FACILITIES CONSOLIDATION SERVICES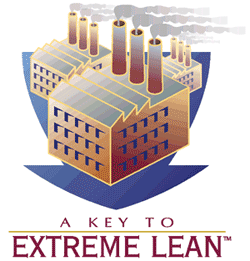 TCA has developed a successful consolidation evaluation, planning, and project management process. It enables you to realign and refocus competitive capabilities—with tremendous opportunity to improve profits.
Whatever the reason for facilities consolidation, TCA can assist you in the most important activity your business will ever face. Despite being typically difficult and painful, the process can be logical, as we evaluate strategic and economic drivers for a successful plan.
Companies from a wide cross-section of industries have used TCA's Facility Consolidation Services to improve profitability, realign and refocus manufacturing resources, and increase efficiency.
Our Facility Consolidation Experts help companies incorporate the power of World Class and Lean techniques into the design of new facilities to enhance performance and success. You can reduce costs, increase profits, build stronger employee/customer/supplier relationships, and survive in competitive markets with the right facility plan.
Why Consolidation?
There are many reasons to consider consolidating facilities. Perhaps you've made an acquisition, and the new plants represent excess capacity or overlap with your existing facilities. Maybe you need access to valuable markets and suppliers, or you're considering an area with lower manufacturing costs or a more favorable labor environment. Whatever the reason, there are many economic considerations to take into account, including:
• Facility investment
• Relocation
• One-time inventory reduction
• Proceeds from the sale of real estate or plant equipment
• Material and inventory-carrying costs
• Contribution on incremental sales
• Plant closing and start-up
• Factory and administrative labor
• Logistics and occupancy costs
Do the economics of your situation call for action?
Our Facilities Consolidation Services Help You Make the Right Move
We've developed a straightforward and logical process to take you from idea to reality. Our team of experts will begin by defining the opportunity and creating an economic model to identify and analyze alternatives. Once you've selected the path you want to take, we document the mission of the new plant, looking at everything from facility layout to systems integration and organization planning.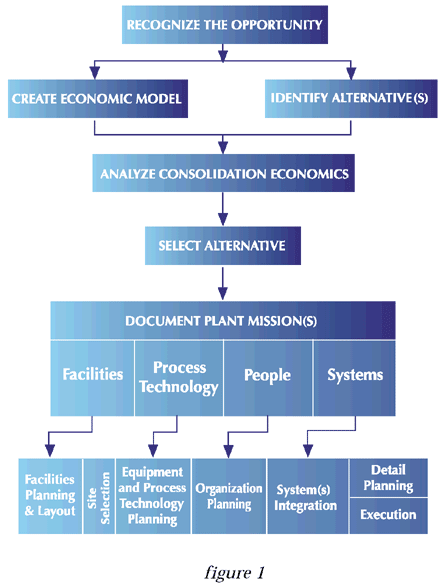 Who Should Be Involved in the Facilities Consolidation Process?
In our experience, the most successful facilities consolidations are those with clearly defined teams leading the process. TCA helps you set up teams and we work with you every step of the way:
Contact Us for a Free Assessment!