Home > Practice Areas > Production and Materials Management
PRODUCTION AND MATERIALS MANAGEMENT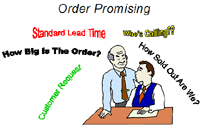 Accurate delivery promising is only one of the benefits enjoyed by companies effectively using World Class techniques to manage production and materials. Simplified planning that lowers costs, reduces inventory, and enables faster reaction to customer demands are other significant advantages.
Customer orders are promised based on the ability to deliver, determined by the availability of materials and capacity. In advanced operations, capacity is often expressed in run rates by line or cell. Order dates are valid at all times, and customer service personnel can trust the "system" to update customers on delivery inquiries.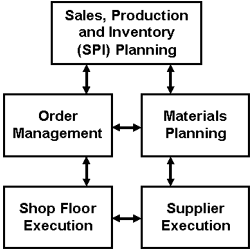 High-performance production and materials management starts with agreement on sales and production rates as well as the resulting inventory position. Production planning rates flow from the SPI planning process. Orders are promised against these rates by line/cell, then materials flow to the operation based on planning items and actual orders. MRP is used where applicable to plan long leadtime items and expensive materials. Work orders apply when needed, but are eliminated where possible. Suppliers and the shop floor are controlled through simplified kanban and surveillance methods.
OBJECTIVES
• Integrate production and materials management with an ongoing World Class Manufacturing strategy.
• Ensure all organization levels understand high-performance production and materials management practices.
• Create a single, integrated process to determine production rates and material flows.
• Establish a rate-based and due date-driven method of production management.
• Simplify the use of traditional MRP and ATP (Available-To-Promise) tools.
• Configure and align business systems (ERP/MRP II) to generate required operating information.
• Structure performance measures to drive continuous improvement.
TCA CONTRIBUTIONS
• Assess current operations to form a specific improvement plan for practices, systems, and training.
• Instruct managers and process experts in high-performance production and materials management methods.
• Work with internal teams to confirm required changes.
• Collect and analyze data.
• Recommend procedures and conduct pilot test.
• Advise on implementation and ongoing monitoring.
BENEFITS
• 95+% on-time delivery to your original customer commitment.
• Inventory reduction of up to 50+%.
• Valid use of dates in all system functions.
• Simplified use of current ERP/MRP II systems.
• Teamwork at all levels, backed by a one-plan process.
• Suppliers that are an extension of your planning and execution processes.
APPROACH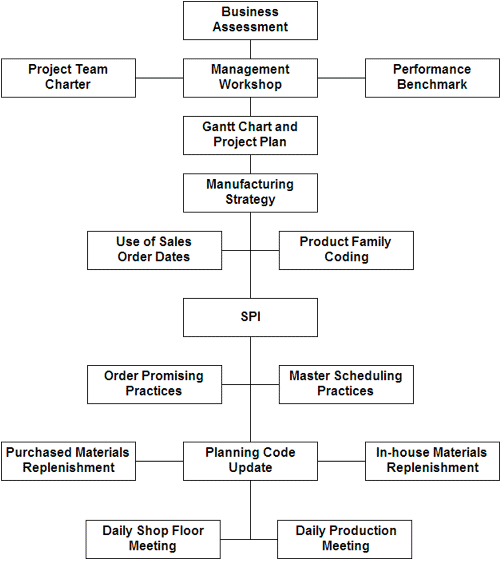 Contact Us for a Free Assessment!