Home > Practice Areas > Lean Business Practices > Lean Assessment
LEAN ASSESSMENT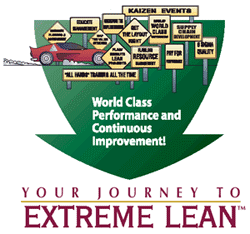 TCA's Lean assessment and certification process determines the maturity level of your Lean implementation. Whether your company has been involved in these principles for a short time or many years, assessing current success can greatly accelerate future progress.
Finding the time to run your business and drive improvement can be difficult. We can help by quantifying the continuous improvement process, locating areas of non-conformity or delays, and mapping out appropriate counter-measures.
We evaluate 11 specific capabilities of the Lean/World Class Enterprise using the TCA Competition Quad. Our Lean assessment specialists systematically examine documents, interview people at all levels, and observe operations in the shop and the office. After using a carefully crafted checklist for each area, a numerical scoring process then generates a scorecard. When measured at frequent intervals, the resulting scores drive critical modifications and additions to improvement plans.
How well is your Lean implementation program working? Where do you stack up against the competition? What can you do to accelerate your journey to Lean? Our Lean assessment and certification process can help you answer these questions — providing a rigorous analysis of the success of your Lean implementation.
View our Lean Assessment Brochure.
Contact Us for a Free Assessment!